Why Should You Look At MSG Hero Messenger BOT?
Today I am reviewing the MSG HERO BOT that I have used and will break down the review process under these headings below…
Who is the CEO of MSG Hero
How does MSG help with messaging clients
Pros of MSG
What is the Con of buying this BOT
Testimonials
MSH Hero is run by Brad Stephens a well known internet marketer and businessman. I have used a few of Brad's products in the past and in 2017 started using MSG Hero and have not been disappointed in the least. MSGHERO has helped me with day to day answering of simple time consuming questions. I now can devote time to helping clients fix complex issues.
You may read more about the product here… Click Here!
Now …
I got interested in bots in late 2016 when they first started to come out on the scene. I liked the idea of automation especially when frequently asked questions could be dealt with by someone else and saves me time in answering. Especially when that someone else isn't a paid employee but a BOT that can work for me 24/7.
Some of the questions I found time consuming were ..
How much is XYZ product

Where can I buy XYZ
What are the ingredients of XYZ products
Can I get a discount on XYZ product
And so on.
You get the jest of it. Just imagine having to answer 10 or 30 clients a day with the same sort of question. It takes time. Business owners do not have time to waste for simple issues that can easily be outsourced.
This is where a bot such MSG Hero plays a big part in business. MSG Hero steps in and answers each and every question that a client may have. And in case a client isn't totally satisfied he can send a request for a human to answer his or her query. Isn't that great.
Benefit #1 Of A Chat BOT!
What is wonderful is that a BOT can also be placed on your website so when someone were to land on your page and wants assistance the BOT then can engage with that person too. What is interesting is that when someone engages with the bot they are added to your Messenger in Facebook. Now you can quite easily start to connect with these people through Facebook Messenger Ads and have a conversation with these people directly in Messenger.
Benefit #2 Of A Chat Bot!
Another interesting feature is these people can be added to your email list in Aweber or Mailchimp too. This way you are building a list in Messenger as well as an email list. If Facebook were to ever disappear your business will never die as you still have your email list of valued clients. I am not saying Facebook will disappear however its great to have a backup system in place to protect your business interest.
Benefit #3 Of Having A Messenger BOT!
You can go one step further by connect your calendar to your bot too. Every time someone converses with you and wants to book an appointment you can add them to your iCalendar too.
Benefit #4 of Using A MSG BOT!
Another cool feature I like in MSG HERO is that you can tag your visitors depending on the actions they take during the conversation they have with your BOT. You can then at a later date target these clients in a different way but selecting the tag they were added with.
An example is you could only send a message to people who were tagged with interested in buying a "new homes". Where "new homes' is the tag they were tagged with. This way real estate agents can segregate their prospects in to different categories  (new homes, first home buyers, investors, looking to buy in 6 months, etc) and then send different marketing messages to each group.
Can you see how powerful a tool such as MSGHERO can be in the hands of real estate agents, business brokers, dentists, chiropractors, cafes and restaurant owners, e-commerce sites, etc. The list goes on and on.
Check Out The Other Benefits Of MSG Hero Here!
So what is the downside of getting a BOT like MSGHERO?
Well there is only one downside. TIME!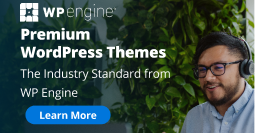 Its time consuming to program the conversations that a potential visitor may have with you into a BOT. The 'what ifs' are so many and does take time. Even if you get it right the first time there maybe times when you have to go into the BOT and make changes. There may be times when you may have to change a listing or product that isn't on the market anymore. Or you may need to create a second campaign to help you with another product you selling. All this takes time.
The question I have for you is can you benefit from a BOT like this called MSGHERO?
For sure yes you can. However do you have the time outside your expertise to devote to learning how to run MSG HERO? Maybe not! So time is the only con I would say that may stop you taking full advantage of using this special BOT Called MSG HERO.
Lets See What Some Other People Have To Say …
Testimonial #1 of MSG HERO
Testimonial #2 of MSG HERO
By The Way …
I have good news for you. In case you do want to try MSG HERO and get stuck in setting up the BOT and want assistance I can help. I run an SEO business too and we help clients who are time poor. So why not first test drive MSGHero for free through my link here and then we can decide if this is for you or not.
Thank you for reading through my short review on MSG HERO bot for Messenger.
Disclaimer!
All links on this page are affiliate links and if you buy through them I get paid a small commission from the seller of the product for giving value to you here today. If you feel comfortable and do buy I thank you for doing so. I try my best to give the best help on this site to all my valued customers. ~ Claude